Business Process Management
Business Process Management (BPM) is first a methodology and then a technology. This critical detail guides the PBM project towards a clear understanding of current and ideal business process. If value is the reason behind your next BPM project then focus must be clear: better business through process.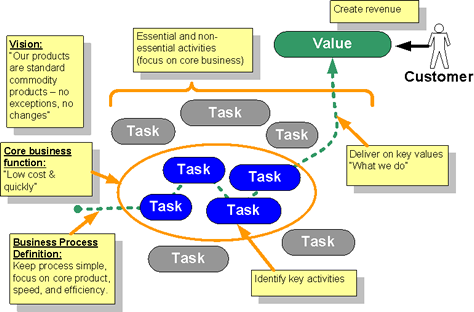 TalkData Provides Guidance and Practice Behind BPM Methodology:
Identify vision and core business values
Discover key business process, competitive advantage, and future goals – the key requirements behind the realization of strategic direction and vision
Model process into measured activities with clearly defined metrics and key performance indicators
Insure weekly reviews and process demonstrations deliver value and remain aligned with vision and business intent.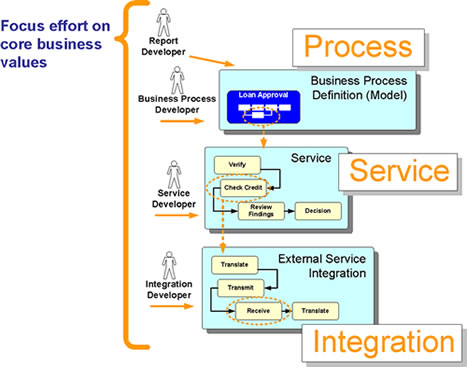 BPM Technical Project Management:
Project plan development with focus on best-practice iterative methodologies
Project team's skill requirements and training plan
Infrastructure requirements covering system hardware, OS platform, and capacity planning
Integration
Quality
Upgrade plans and product rollout
Disaster recovery
Security
BPM Technical Implementation Services:
Process Modeling
Process Performance Measurement, Capture, and Reporting
Framework and Infrastructure Development, Installation, and Configuration
Services Development
Web Portal and Service User Interface Development
Integration
Copyright ©2007 Gary Samuelson, All Rights Reserved.